Lee Clark
Stamps
---
Home Page
-
Online Store
-
Country Lists
-
Terms/Shipping
-
Contact Us
-
Join Our Mailing List
---
Shopping Cart:
0 items
View
Store - 'A' Lots
Olympics - 1984 games gold edition 2 vols. (0001)
"A Special limited edition of 42 postage stamps in 22K gold" commemorating the 1984 Olympic Games. "Issued by authority of the Laird of Bernera Islands, Scotland." An odd item, gold replicas of the unofficial stamps of Bernera Islands ... rare. In two big binders.
The scan shows one binder, a few sample pages, and a close up of one stamp. Lots of good explanatory text, and an appendix listing all the winners in olympic history.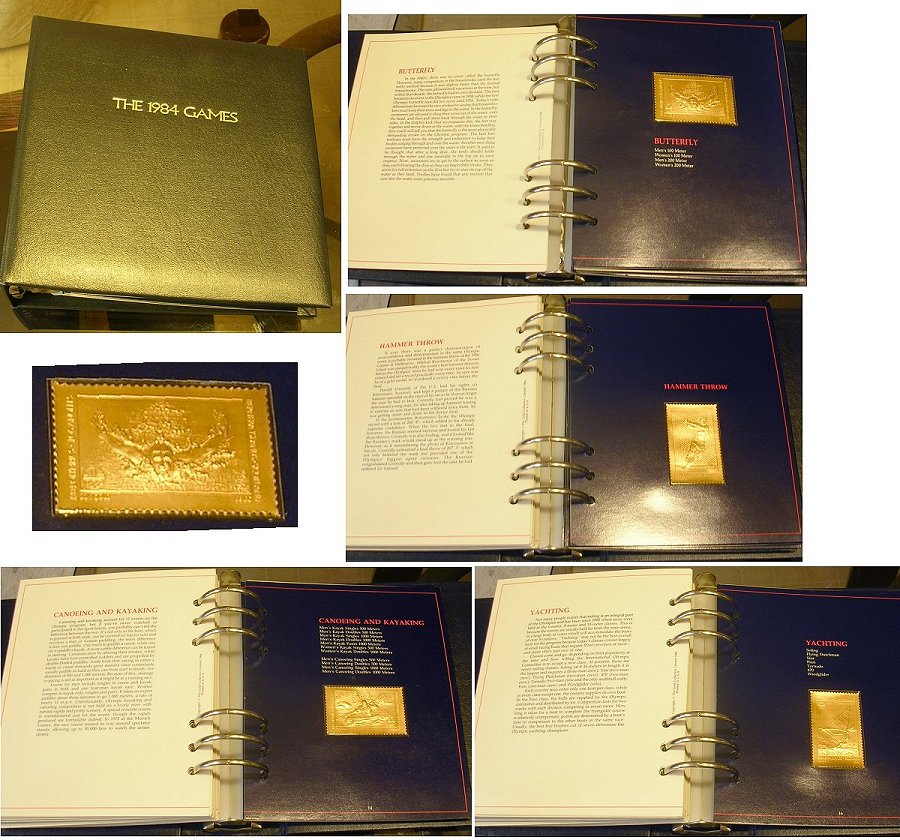 Price $ 59.95
Contents copyright ©2008-2017 by Lee Clark Stamps, All Rights Reserved; store built by SCV systems. -- webmaster@lcstamps.com